8 minuten rijden vanaf de ring
Vermijd verkeer in het centrum
Reserveren vanaf € 10,- per dag
Doorrijhoogte 2,10m
Er zijn nu plekken beschikbaar
Per 12 minuten
Dagkaart reserveren
Langer dan 6 en max 24 uur
€ 1,50
€ 10 - 25,-
€ 30,-
Amsterdam by car
Going to the Red Light District? Park your car on walking distance for only € 30,- (from a minimal parking duration of 6 hours),- a day. Parking Centrum Oosterdok is the cheapest parking in the centre of Amsterdam.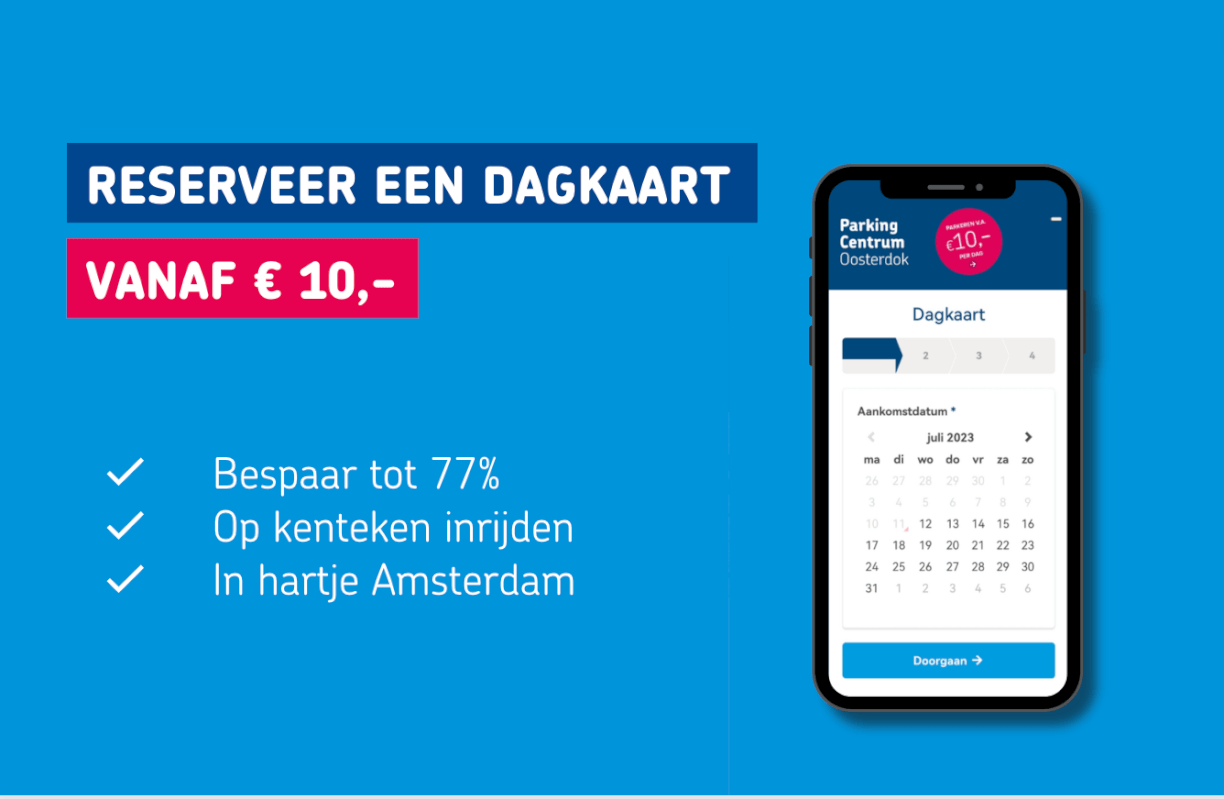 Reserving your perfect parking spot
There are plenty of sex shops, peep shows, brothels, an elaborate condom shop, a sex museum and red lights. But the heart of Amsterdam is much more than that. New developments are transforming the city centre and showing off many more aspects of Amsterdam city life. Making a reservation for your parking spot is the best option, you can get a spot for € 10,- a day.
Parking near the Red Light District
The council of Amsterdam initiated a new project called 1012 to discourage crime and corruption in the city centre. Together with businesses, investors and local residents the council works on strengthening the area without losing its unique character. The Wallen, also known as the Rosse Buurt or Red Light District, is the oldest part of Amsterdam. The neighbourhood is full of shops, pubs, restaurants and gabled housed. You also find the most charming part of the canals here. There is a lot to see in the Red Light District apart from the prostitutes, like the historical Nieuwmarkt, Oude Kerk (the Old Church) and Amsterdam's Chinatown.